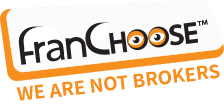 OJO Sunglasses is a unique and very profitable franchise concept. A Cypriot sunglasses chain with over 30 locations in 6 countries.
Nutty Scientists® is a leading global provider of scientific activities for children of all ages If you want to make a difference in the way children perceive and learn science and you have the ability to market the service and programs we offer to the schools and families in your community – a Nutty Scientists franchise could be a perfect fit.
Mathnasium is one of the world's fastest growing franchises and the leading math tutoring business for children with 1,000 locations and growing. Own the country-wide license to be the exclusive Master Franchisor in Israel.
Fragrance solutions and high quality fragrance products made in Israel. Aromat employs handicapped and people with special needs. We are looking for franchisees who wish to be part of our vision.
You can't argue with success. With over 100 franchises throughout the country, RE/MAX Israel is the largest network of real estate agencies in Israel, and this is exactly your time to join our success story!
A phantasy ice-cream laboratory which creates deserts that make people happy. Glidium invites you to be part of a friendly and successful family of business entrepreneurs.
A boutique hummus restaurant with the best falafel you can find in the middle east. Join us as a franchisee!