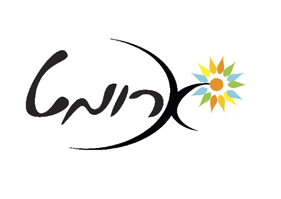 COUNTRY OF ORIGIN: Israel
AVAILABLE LOCATIONS: All of Israel
BUSINESS TYPE: fragrantica
MINIMUM CASH REQUIRED: 60,000 ILS
<
>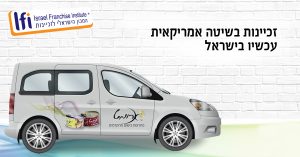 ---
Aromat Fragrance industries Ltd. specializes in fragrance solutions and high quality fragrance products for various purposes: home, cars, hotels, laundries etc. The company has set itself a Zionist and social goal : to manufacture only in Israel and to employ handicapped and people with special needs . When you by our products you also contribute to the local industry and help people with special needs. We are looking for franchisees who wish to be part of our vision.
Aromat Fragrance industries Ltd. was founded in 2015. We chose Herzlia as our location with the understanding that it is a perfect location for product distribution and service to our clients among which you will find: hotels, convenience stores, garages, vehicle accessories stores, laundries etc.
The company has set itself a social goal and employs handicapped and people with special needs. Those workers are very well paid. Furthermore, in our factory we have made a variety of adjustments so as to meet the workers' physical ,mental and personal capabilities. In addition, we have at the factory a forewoman who has been trained to run the production shifts of these special workers. Thus, every worker of ours is taken care of in the best suitable way.
All of the above is combined with emphasis on very high standard products and no concessions on quality.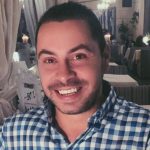 Aromat Fragrance industries Ltd. was founded by Yosef Bessa who has been the managing director since the foundation.
Yosef Bessa is an accountant and has over 10 years of experience in economics and taxation. Bessa, an IDF disabled himself, decided, out of personal wish, to found a business that will be based on social , Zionist and Israeli values.
Benefits of the Aromat franchise
• Franchise purchase with no royalties and no advertising fees.
• Guarantee of 7,000 ILS net income during the first 6 months
• Fast reimbursement of investment - shorter period than market average
• Simple business to manage. No bookkeeping, banks or economics flow.
• The modern franchise has been developed in America and is based on the principal that the relationship between the franchisor and the franchisee depends on both parties. When you join Aromat, as a franchisee, you join an American trend that brings with it numerous business advantages that you cannot encounter in the franchise market which prevails in Israel.
Our obligations to the farnchisee
• Exclusive business region.
• Business training, full guidance and support all along the way.
• Support and advise concerning advertising and marketing.
• Exclusive products for leading companies / organizations.
• Conferences, seminars and professional tutoring.
• Current professional escorting, support from day one, brand and regulations file, practical training for a month in an existing branch + one month of training in the new branch, mentoring, recruiting and setting up the work team, sales know-how, managing and running the business.