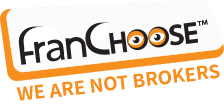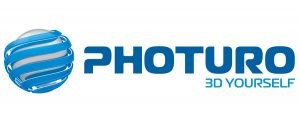 COUNTRY OF ORIGIN: Israel
AVAILABLE LOCATIONS: All of Israel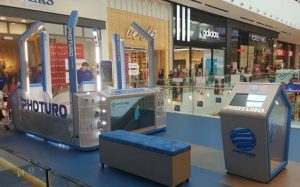 Photuro 3D Ltd. is a worldwide innovative company in providing accessibility to innovative 3D tools to the public. Photuro makes it possible to experience a 3D photo turned within minutes into a 3D high quality model for an affordable price. After years of developing and integrating innovative technologies, Photuro has set up a 3D site in which 3D photographing technology is applied. We are looking for technological and business partners to join our exceptional journey.
Photuro 3D was founded in 2016 aiming to enable end users to experience worldwide known 3D technologies. Photuro is the only company in the world that makes it possible to receive within 2 minutes a 3D simulation for an affordable price.
Ronen Hakimi and Gil Ben Dori are leading the company. Ronen Hakimi is an information systems engineer from the Technion who has worked in Israel and abroad for leading Hi-Tech companies in the world. Among the companies are: Intel, Pfizer, Sandisk, government ministries in Israel ,the USA, Europe and Africa. Gil Ben Dori has a master's degree in business administration with a focus on marketing.
Gil has been the owner and managing director of retail store chains all over Israel for the last 20 years. Gil specializes in marketing, selling and service to private customers through call centers and sale points in malls.
The 3D site Photuro has put up is a worldwide innovation where everyone can have a selfie photo, static or dynamic, in 3D within minutes. This unique Photuro site can scan up to 5 people for a 3D simulation, interfaces a 3D player, developed and designated by Photuro, to present full body simulations.
The company has combined technologies from 4 continents that enable everyone to be scanned within 3 seconds and receive to his personal smartphone a 3D selfie and also a 3D animation video of the scanned person. Furthermore, this personal animation can be integrated into computer games such as GTA, previous versions of NBA, FIFA etc. One can choose to have his own animation rather than choose one from the existing variety.
The combination of technologies and the accessability to the public opens a vast range of new business opportunities for companies and institutions. It can be used for advertising, computer games, fashion, sales promotion, educational computer programs, designing, conferences, events etc.
We are looking for technological and business partners to join us. If you are retail store marketing experts, event designers and organizers or entrepreneurs who wish to join the 3D world success of Photuro, connect us and we can discuss the exceptional business opportunity we have to offer.
If you are an innovative technology developer, a digital game creator/producer, an application developer or any kind of developer in the field, connect us and we can examine and work out the various possibilities and business opportunities that cooperation between us can produce.